CANON VP6330 INSTALLATION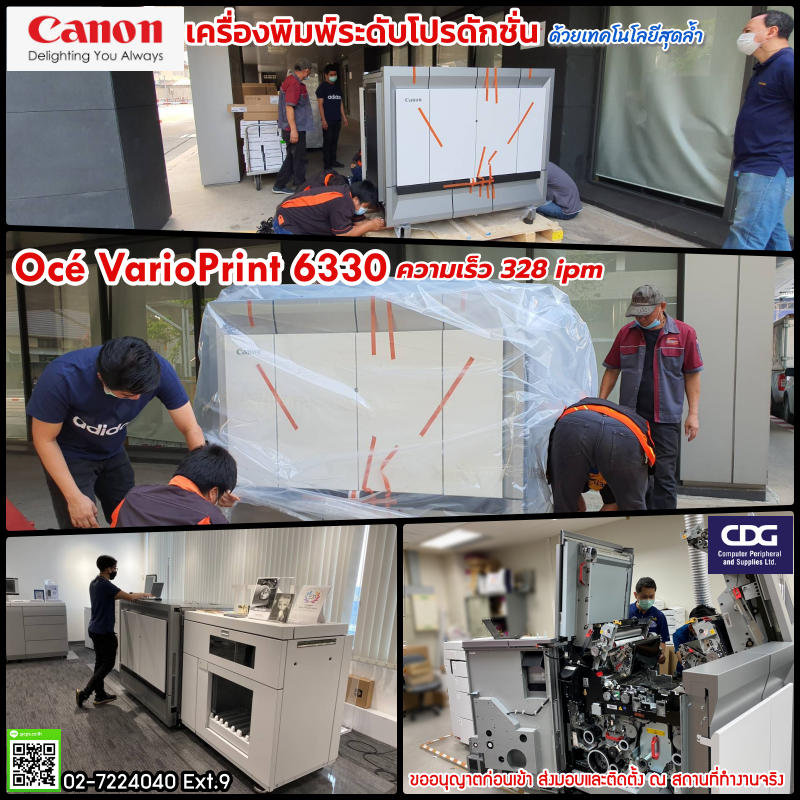 What makes the Ultra line different? An unmatched combination of power, velocity and amazing scalability that helps you turn more jobs around faster. Take on more work. Enter profitable new markets. And invigorate your service offering, while protecting your technology investment. With ultra speed and versatility, you can do more with less. Reduce labor, operating and maintenance requirements. And make the most of every resource. The result is a win-win solution that delivers refreshing business stimulus benefits, opens the door to new opportunities and keeps customers coming back to you again and again.
Blaze through tough deadlines with ultra speed
Given current economic conditions, today's customers expect more. They want jobs turned around faster. With excellent quality, often in the same day. With the Océ VarioPrint 6000 Ultra Line, you can complete jobs within the tightest production windows, shaving as much as a day off of production time every month.
No two high volume production operations are alike. That's why scalable Océ VarioPrint 6000 Ultra performance comes in four speed bands. Depending on your requirements, choose the Océ VarioPrint 6160 Ultra, which clocks in at 170 A4 images per minute, the Océ VarioPrint 6200 Ultra at 200 images per minute.
The Océ VarioPrint 6250 Ultra at 250 images per minute or the ultra high speed Océ VarioPrint 6320 Ultra, which prints a stunning 314 A4 and 155 12 x 18-inch images per minute. The ultra-fast Océ VarioPrint 6320 Ultra system is 25 percent faster than the Océ VarioPrint 6250 and 60 percent faster than its nearest competitor. All of which makes it the up to 60 percent faster digital duplex printer in the world today.
Ultra speed, together with generous input and output capacity, and reliable operation, let you power through aggressive deadlines, no matter how steep the challenge.
And with throughput to print more jobs faster, you can grow revenues over days, weeks and months. So Ultra performance does more than enhance customer satisfaction. It gives you an edge that makes your business unstoppable.



VarioPrint 6000 Ultra Line Datasheet