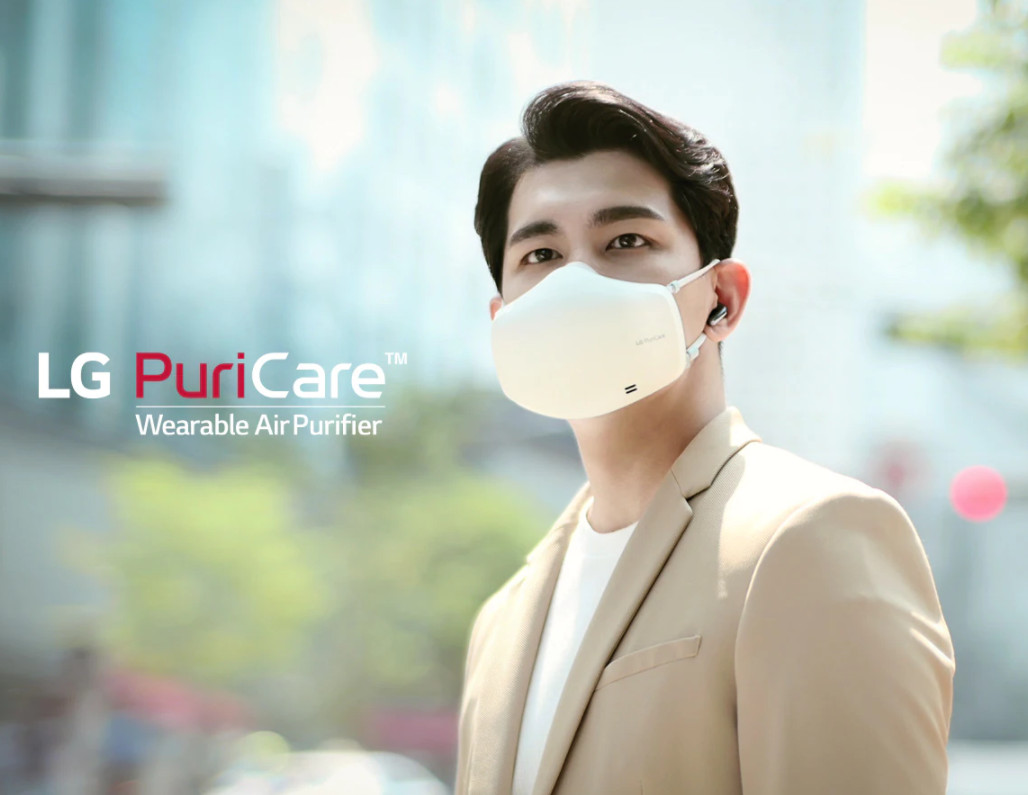 LG PuriCare™ Wearable Air Purifier (2nd Gen.)
Better Breathing
Breathing Pure Air Made Easy
DUAL Fans blow air at the speed of your own breathing as respiratory sensor senses your inhale and exhale.
VoiceON™
Speak confidently as VoiceON™ projects the sound of your voice, making it easy to be heard.
Ergonomic Design
Fits and seals to your face, comfortable for everyday wear while minimizing air leakage.
Replaceable Parts
Replaceable Parts for Consistently Clean Air
Rest easy knowing LG has replacement parts to it clean and comfortable for repeated use.
Safe to Use
Medical-grade Materials to Protect You Inside and Out
Made with medical-grade silicone that has been checked for safety.
PuriCare Wearable Air Purifier Case
Keep Your Wearable Air Purifier Hygienic with UVnano Case
Remove up to 99.99% of bacteria in 30 minutes using UVnano technology.
Semi-permanent Use
Recharge for Repeated Use
Built-in, high-capacity battery lasts up to 8 hours and recharges in 2 hours for repeated use.
Bluetooth Connectivity
Smart Connectivity for Smarter Breathing
Bluetooth connectivity lets you track your breathing and product maintenance to optimize use.