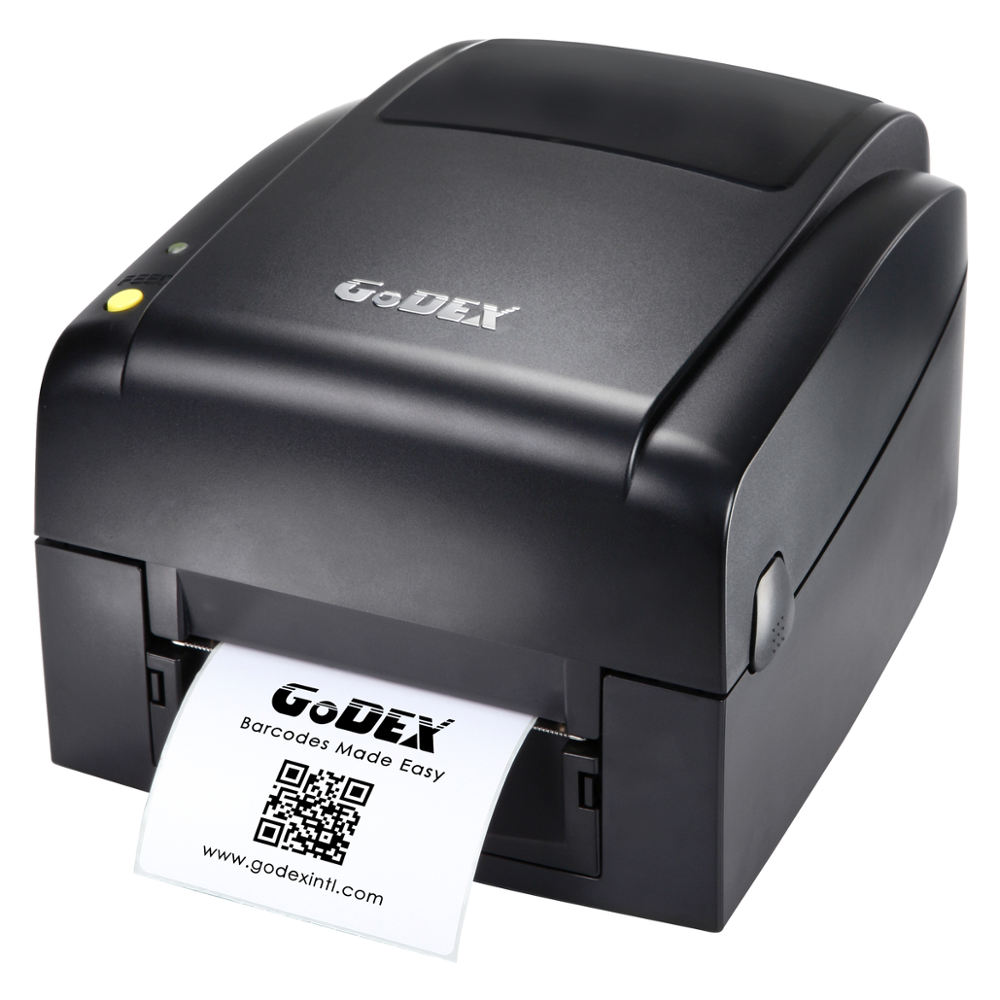 GODEX EZ-120
GoDEX EZ120 is a Value-priced reliable desktop printer which is perfect for medium duty applications. With its highly stability and durability, EZ1100Plus is still the best choice for most general applications.
Sleek outlines and best choice for value.
Supports 300 meter ribbon and 10 inch diameter label stand available for bulk printing.
Dual sensors enable instant label / ribbon detection.
Reliable structure and slick outline contributed sheer simplicity.
Specifications
Print Method :Thermal Transfer / Direct Thermal
Resolution : 203 dpi (8 dots/mm)
Print Speed : 4 IPS (102mm/s)
Print Width : 108 mm (4.25")
Print Length : Min. 0.16" (4 mm); Max. 68" (1727 mm)
Processor : 32 bit RISC CPU
Memory : 8MB Flash (4MB for user storage) / 16MB SDRAM
Printer Language : EZPL, GEPL, GZPL auto switch
Interfaces : USB Device (B-Type)

Datasheet GODEX EZ-120