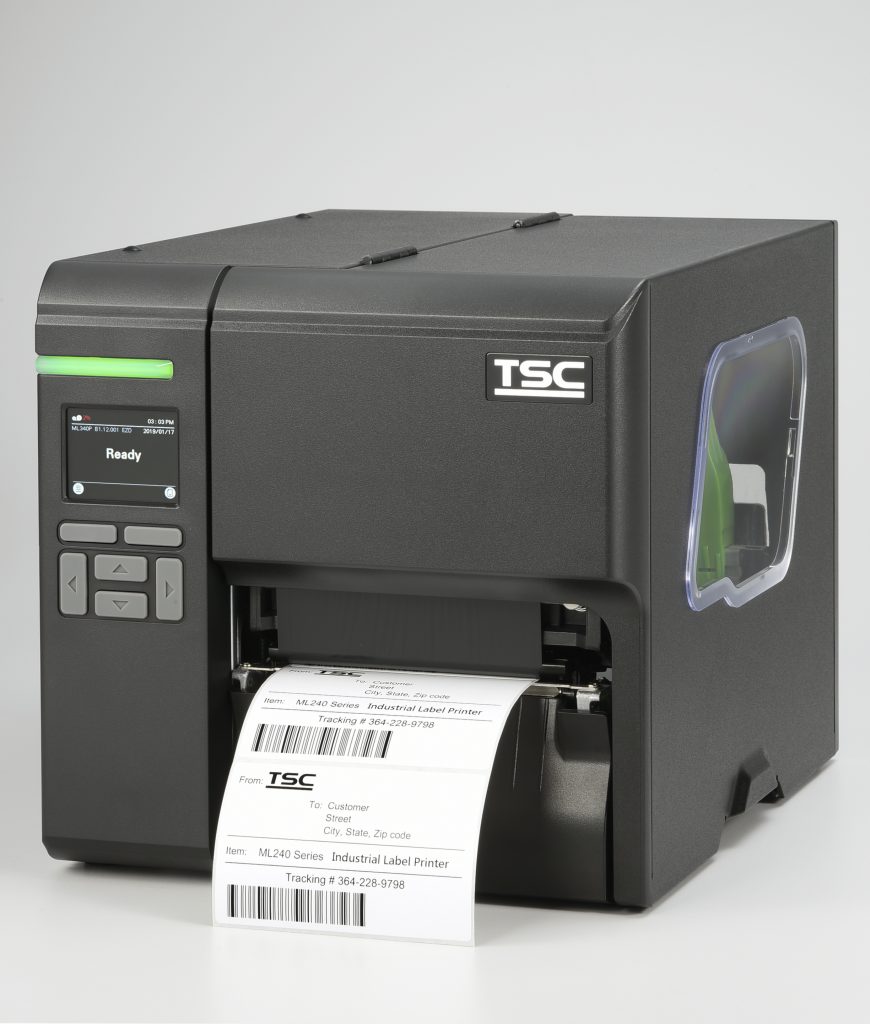 TSC ML240 SERIES
Streamlined and Small Footprint Design
Compared to our bestselling TSC ME240 Series, the ML240 Series is 34% smaller. Compared to TSC TTP-244M Pro Series, the ML240 Series is 23% smaller. The small footprint design saves more space and fits in limited operation areas.
Robust and Agile Design for Optimal Quality
The combination of rugged die cast, modularized base and adjustable TPH module design structure optimizes print quality.
Engineered to Reduce Noise from Printing
The ML240 is engineered for minimal noise production during printing operation.
Self-Diagnostic TPH Care Mechanism
The ML240 Series incorporates an advanced mechanism allowing for real-time printhead health status detection. It can stop printing errors to ensure stable and high quality printouts. Not having to reprint labels reduces cost and eliminates supplies waste.
Effortless User Operation with Color Display
The ML240 Series has a user friendly design providing a wide open angle for easy media handling. It's ease of use 2.3" color GUI display and real-time LED indicator is designed to be intuitive making printer operation effortless.
Specification :
Resolution 203dpi

Max speed 6"/second

Max Print Width 4.25"

Print Method : Thermal Tranfer /Direct Thermal

Monitor : 1 Status Indicator

Memory: SD RAM 16MB Flash 8 MB

Interface: USB2.0

Dimension 248 mm (W) x 245 mm (H) x 330 mm (D) 9.76″ (W) x 9.65″ (H) x 12.99″ (D)

Weight 7.4 kg (16.31 lbs)

Operation switch,button 2 buttons (Pause, Feed)
Sensors
• Gap transmissive sensor (position adjustable)
• Black mark reflective sensor (position adjustable)
• Ribbon end sensor
• Head open sensor


Datasheet TSC ML240 SERIES