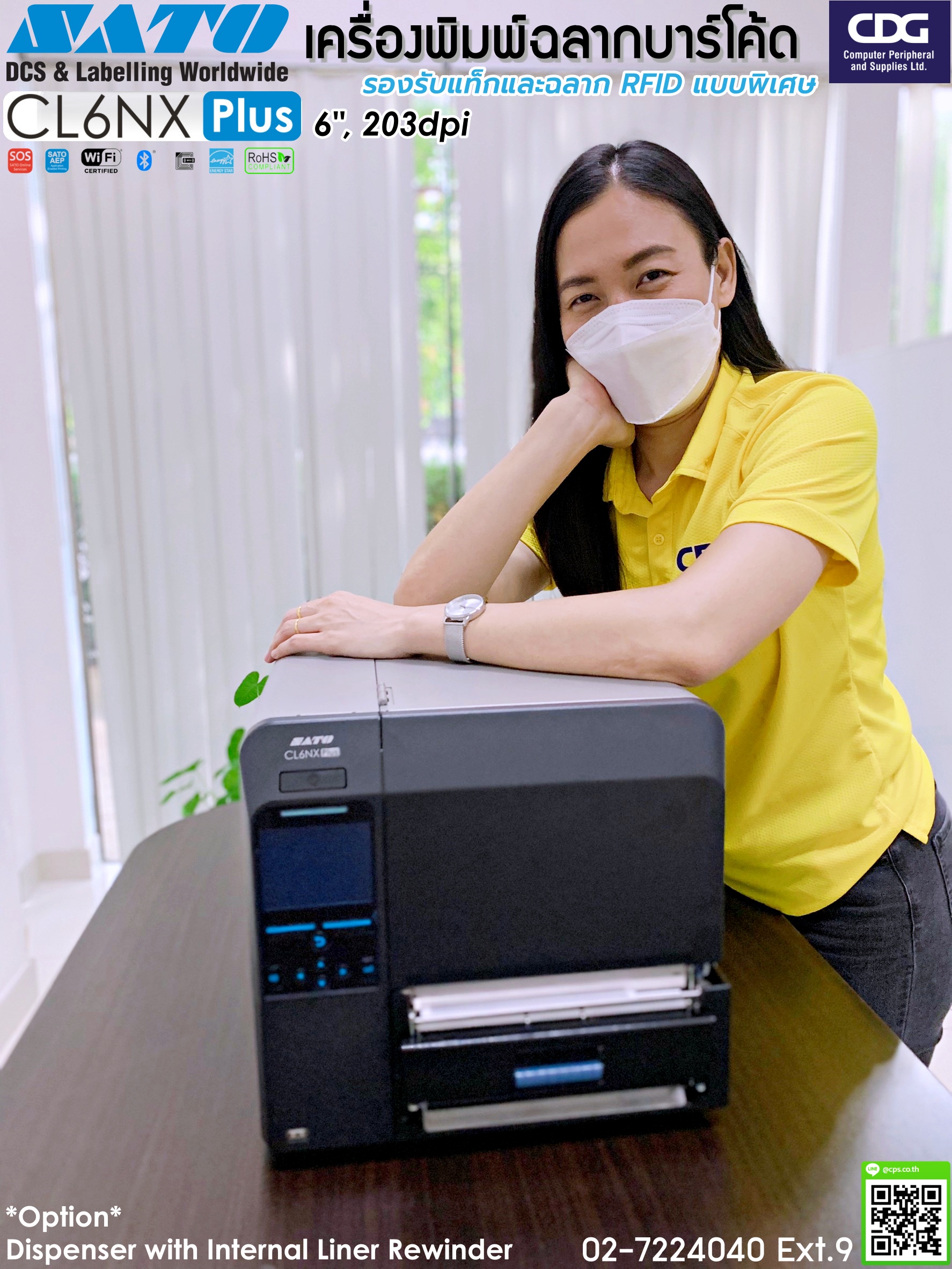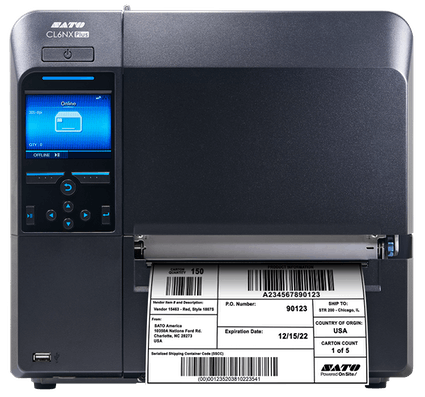 SATO CL6NX Plus
Built for track and trace operations globally, the CL6NX Plus comes equipped with enhanced print accuracy, smart head functionality and RFID* capability to meet the requirements of mid-range to high-end label printing environments.
Features :
Full color interactive LCD with Intuitive Menu Navigation
On-board Help Videos
Tool-less Maintenance
8.6-inch media supply (Face-in/Face-out wind) and 600m ribbon (CSI/CSO) supported
Multiple Interfaces - Auto Switching
Auto Switching Emulation Languages (SBPL, SEPL, SZPL, SDPL, SIPL or STCL)
Micro Label Print Mode
Print speeds up to 10 ips
UHF RFID support with SATO RF Analyze (SRA)
Smart Print Head and Pure Line Platen Roller
Applications :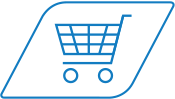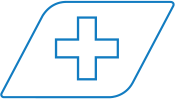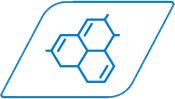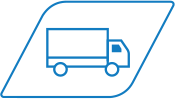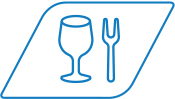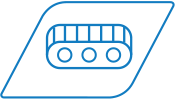 New!!

Enhance RFID applications - Print & encode UHF tags & labels.

SATO RF Analyze (SRA) - Optimise antenna and inlay settings automatically for fast and stable encoding.

Compatible with specialty RFID tags & labels - On-metal tags available.*
SATO Online Services (SOS)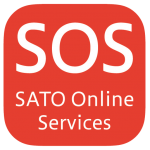 Cloud-based IoT solution to keep your operations running & visible
By keeping constant watch on printer status, SOS notifies operator when an expendable part needs replacement and offers prompt and effective resolution to problems. SOS enables user to:
Minimise downtime through proactive preventative maintenance
Keep all printers visible to achieve efficiency with dashboard
Use SOS to manage all IT assets on-site
Application Enabled Printing (AEP)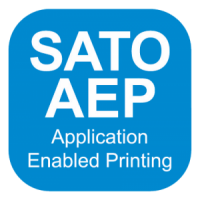 Embedded within the printer, this next generation of smart printing allows CL6NX Plus printer to be used as a standalone printing solution, eliminating the need for costly computers. It enables user to connect printer with peripheral devices such as barcode scanner, keypad, etc for PC-less printing.
Printer Options
Real-time clock (RTC)

Cutter

Dispenser

Dispenser with rewinder

WLAN

UHF RFID Kit