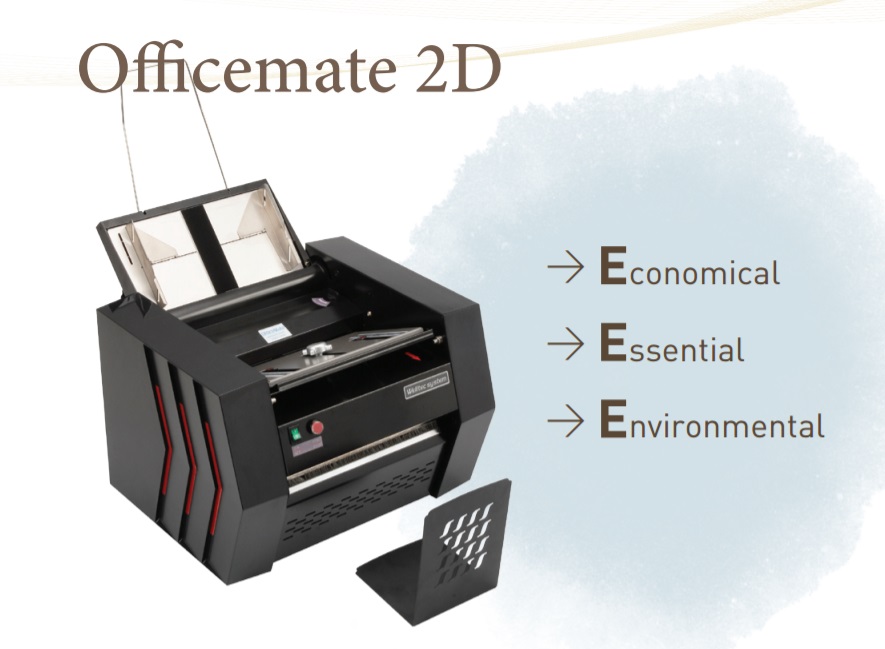 Welltec system Officemate2D Stand Alone Pressure Sealer


The off-line folder sealer Welltec OfficeMate 2D is ideal for the small volume processing of one-piece mailers. Print your documents on pressure seal paper, put them in the OfficeMate and switch it on. Processing up to 2,000 forms per hour, this one-piece mailing system will save you the cost of envelopes and insertions.

Quiet, compact user-friendly design handles all common fold formats including 14". You can immediately begin operations without disrupting document sequence. The Welltec OfficeMate 2D offers a desktop sized solution to achieve fast, easy and securely sealed documents.

It can also be used as a desktop office paper folder, folding invoices, letters and statements.

Specifications :
Form Sizes : A4/Letter/Legal Size
Speed : 2,000 forms/hour
Input Tray : Up to 150* forms
Form weight : 60-120gsm
Fold Setting : Z, C, V, Double, 14" uneven Z
Noise Level : Less than 45db
Weight : 22kg(Without packaging)
Dimensions : 320 x 390 x 280mm (WxLxH)
*based on 80gsm paper weight

Datasheet Welltec system Officemate2D