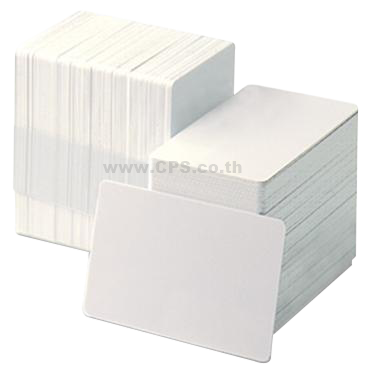 บัตรพลาสติก PVC หนา 30 มิล (76mm) 250 ใบ/แพ็ค
ขนาดบัตร 85.6mm X 54mm

โปรโมชั่นราคาพิเศษเพียงใบละ 5.90 บาท
*** สินค้ามีจำนวนจำกัด หากสินค้าหมดรอไม่เกิน 1 อาทิตย์ ***

โทร. 02-722-4040 แผนก Auto-ID

หมายเหตุ: ราคายังไม่รวม VAT 7%

Blank White PVC plastic cards in both sides, are the highest quality ultra graphics plastic cards for the most popular PVC card printers: Zebra, Team Nisca, Hiti, Evolis, Fargo, MagicCard, Datacard, NBS and others.
Pure PVC cards to be compliant with ISO standards for maximum durability applications, to be dust-free, and to have smooth edges, giving you better print quality every time.