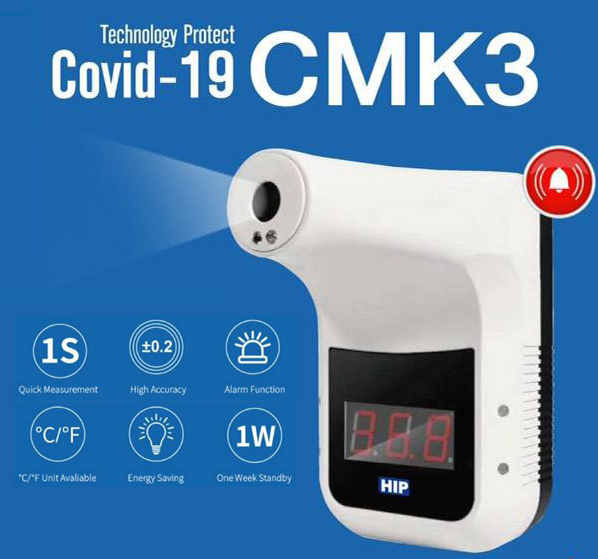 Infrared Thermometor HIP CMK3
Features :
Accuracy:Plus or minus≤±0.3degrees.

Detection time:Less than 1 second.

User friendly: One touch access,one touch switch to capture Body/Surface/Room temperature.

Non-Contact: Forehead heat-capturing,no skin contact.

Durability: 20K measurements with 2pcs of AA batteries; with 100K measurements product lifecycle.

Optimal measure range: within 5-15cm.

Large Dispaly: Large-size LCD dispaly with white backlight,easy to read.

Over-Heat Alerts: Adjustable alarms.

Data Memory: Storage up to 32 records.

Adjustable Parameters: Preset parameters can be adjust to fine-tune measurements ondifferent races(ie. Yellow, White,Black)

Unit Switching: Adjustable dispaly units of ℃ or ℉.

Datasheet HIP CMK3